Even before the invention of "canvassing" and "street marketing," flyers were already known as an effective tool to get your brand out there. This Ultimate Guide to Flyers explains further.
Flyers also known as pamphlets or leaflets are often used today by businesses to attract new customers and spreading brand awareness, especially during events, shows, conventions, etc. But the main reason why this works: It is easy to handout and affordable.
How to Make Printed Flyers
The first thing you need to do when making your flyer is knowing exactly what will be on it. Flyers have three distinct purposes, each has its own goal which affects the content of the final product.
Event announcements: These types of flyers are widely used by many. These are used for promoting discounts and events and providing community notices.
Fact sheet: These flyers enables businesses to give possible clients in-depth information about their products.
General awareness: These are designed and created to share details.
Since each type has a specific set of requirement and broad use cases, the size and wording of a finished leaflet are impacted.
Keep reading on to learn more about our Ultimate Guide to Flyers.

The Ultimate Guide to Flyers – Choosing the right size
Here at Barney's, we offer leaflets in the following size:
DL flyers are ideal for menus and price lists.
An A6 flyer is widely used for creating awareness by giving it out on the streets, putting it into people's mailboxes, and giving stacks in local stores.
An A5 or half-page flyer is well-suited for a special event, conventions and sales. Not only does it grab attention; it is also easy small enough to fit in a client's purse.
While an A3 flyer makes a can't miss message wherever you place it.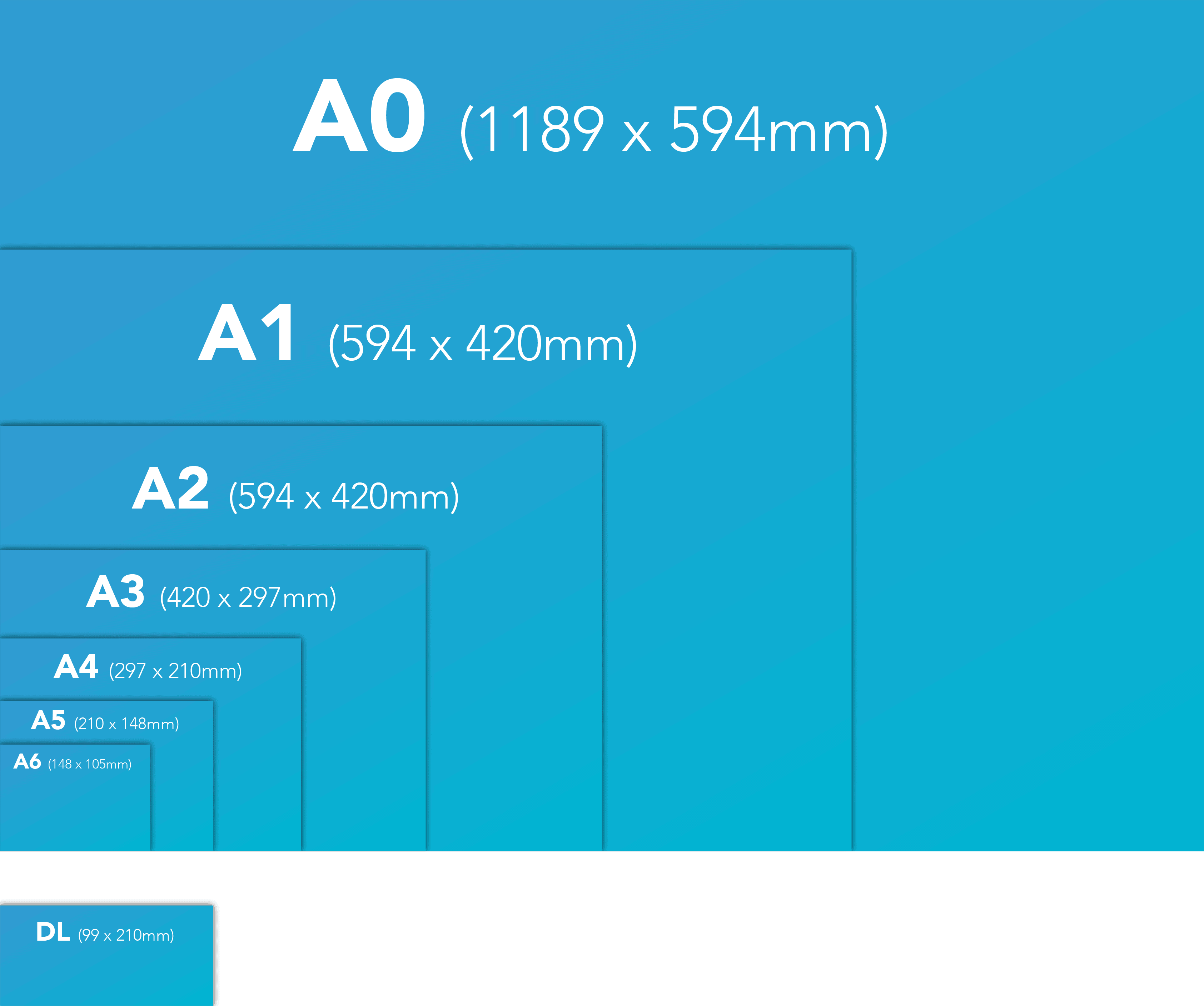 Writing a flyer
Are you promoting an event? Then, your flyers should be straight to the point. This Ultimate Guide to Flyers will hopefully be able to let your audience know the answer to the following: Who? Where? When? How much? To attract customer's you need to add contact details such as phone and mobile number, email address, website, or social media accounts.
Furthermore, do you want people to buy your product or avail of your discounts? Then, you need to grab their attention. Use a bold and straight to the point approach. Have an eye-catching headline, which calls the customers to ask for information. Make sure you let them know from when and until when, terms and conditions, and details about how can they find your company.
Similarly, leaflets made for general awareness can also use the same guideline by being straight to the point and giving complete contact details.
However, you will need more finesse if you're doing an informational and educational flyer. You need to make it easy-to-digest, yet grab their attention. In doing that you will need brevity and clarity.
With that said, whatever your goal is in creating these flyers, always remember that you need to engage your readers.  What are the benefits of buying your product? What differentiates you from others? Why should they follow the suggestions you mentioned in your flyer? Create a headline that will stand-out.

The Ultimate Guide to Flyers – More writing tips
Your information should be organized. You can use bulleted lists, subheads, and infographics. These all aid your audience to read and find important information for them.
Is there a next step you want your readers to make? Make sure that your call to action is evident and your leaflets encourage people to do it.
Use reviews from customers to gain your readers' trust. Don't forget to ask your customers about their feedback.
Always take note of your audience when writing. Avoid using technical jargon.
Don't forget to add details on how and where your readers can find you.

Designing a flyer
In creating your flyer, aside from the copy it also needs a visually-appealing and eye-catching design that attracts your audience. The Ultimate Guide to Flyers details just a few.
Use colours to your advantage. You can use vibrant and bold colours that catch the attention of your reader.
Think about double-sided printing. It lets you maximize space from a single piece of paper. This is useful for informational and fact sheets.
Keep it simple. Don't overcomplicate your design. Make it simple yet organised.
Make sure your headline is big and bold. Emphasising your headline allows you to get the attention of your readers and focus on your main point.
Use the right font size and style. A flyer should be easy to read. So, make sure your font size is not below 10 point.
Use high-quality visuals. Always use the highest resolution version of your logo and images, it should be at least 300 dpi.
Moreover, aside from the graphics and design, your paper choice also matters. Make sure that you use quality paper. When selecting the quality of the paper, make sure it compliments your graphics, colour palette, and elevates your design.
Furthermore, go for a glossy paper if your design has a brighter palette or if it is heavily reliant on photos. Matte and uncoated paper is perfect for a simple, black and white, or if it is text-heavy.

The Ultimate Guide to Flyers – Distribution
After you have your flyer printed, its now time to think of how you will hand them out to your target audience.
The easiest way to distribute your flyer is by hanging them out in areas or places where your audience goes. It's less work, all you need to do is use a little space where you can hang or display it.
Next is street promotions. This method costs more money, but your flyers can reach more people in a short time. Just make sure that the person who hands out your flyers is really okay with being rejected or ignored. Oh, make sure they are well prepared and know their pitch.
Third, you can also opt for door-to-door, where your staff sends out flyers directly to a customer's business or home.
Lastly, adding it to a publication. This can be expensive, however, it can help you by reaching a targeted market with a specified value proposition. Think about this option if your business has its publications. This can be more effective if you also add vouchers or discount coupons with the flyers.

Flyers share your brand and story 
Make a great first impression that lasts using this Ultimate Guide to Flyers. Take your time in crafting a great leaflet copy with a unique yet attractive design. You'll be surprised by what this single piece of paper can do for your brand. 
When you have created your perfect flyer, visit our product page to order your flyers online. If you are looking for another cool way of promoting your business, take a look at some promotional drinkware from our sister website Fast Promos.