Top 4 Reasons Why You Should Use Aluminium Signage: The Best Signage for Advertising
We see aluminium signage every day. It's an important part of life. Driving down the street you see them being used as road signs. At the office, they are often used as health and safety signs; strategically placed everywhere. When you go to buy your groceries, you'll notice their shop signage too. Even at your favourite restaurant, signage is being used for brand promotion.
Aluminium Signage plays a vital role when it comes to promoting your brand and company during events and trade shows. Aluminium signage can also be added on top of your office building or store to make your brand known. These signs can be made in various materials, however, aluminium is the material that stands out among others.
Aluminium has became one of the best known materials for signage. If your goal is to achieve higher sales and increase brand awareness, aluminium panel signs are the perfect solution.
If you do a comparison among wood signs, plastic signs, metal signs, and aluminium signs, the latter will be a clear choice.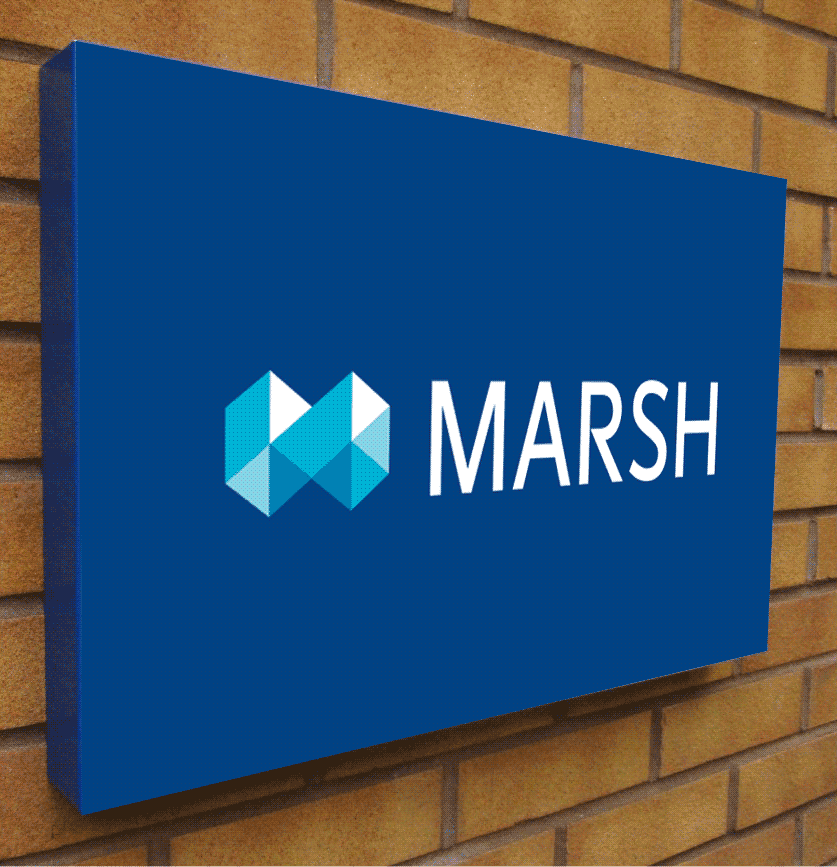 Here are the top reasons why Aluminium Signage is a great choice:
Aluminium Signage is Cost Effective
You must be thinking that aluminium signs can be quite expensive because of their high quality and durability. But, did you know that aluminium signs can be an affordable way for you to advertise your business? In comparison to other materials like wood or plastic, aluminium provides a huge price advantage. So, no matter how tight your advertising budget is, aluminium signs will fit in very well.
Aluminium is recognised for its sturdiness, malleability, and rigidity. Not only that, it's highly durable, lightweight, and provides superb panel strength. It can be pushed to the limit and formed into any design without ripping or cracking. These signs will not rust, shatter, or split. Because of this, it becomes the perfect choice whether it be for indoor or outdoor use.
Aluminium Signage is Extremely Versatile 
Versatility is one of the features that you can't expect from other signage material like PVC or acrylics. Most wood signs can be mounted indoors and outdoors, but the majority will not be able to withstand extreme weather. Certainly not  without undergoing any extra treatments like edge capping and painting. With that said,  aluminium signage is the best choice for indoor and outdoor use. They are totally waterproof, rustproof, weather-resistant, and you don't have to worry about sun damage as well.
Super Easy to Customise the Signs
Whether you want to try out coloured vinyl printing, digital printing, screen printing, or anything else you can try it on aluminium panel signs. You can also have them in specialised cut-outs or create unique shapes. Thus, with aluminium signs, you will have the opportunity to personalise and create a custom design for your signage. This metal material can be the perfect canvas to make your ideas come to life.
Now you know the top reasons why aluminium is the best choice when it comes to your branding and signage. We surely think you'll love its shiny exterior which gives it a professional look. Allowing you to catch the attention of your customers.
In addition to Aluminium signage, Barneys can also print Corflutes & Pull Up Banners for your next trade show or event. If there is a product or service you are looking for don't hesitate to give our team a call on 1300 663 812.
Also, have you thought about customising some headwear for your business? We can add your logo using printing or embroidery on any of our caps, beanies and visors. Jump on to our promotional headwear website Fast Caps now to view our range.