All of us may have seen A-frame boards also known as sandwich boards along outdoor pavements and restaurants. These signs are one of the traditional approaches in advertising that are still effective and relevant today. They are often used by restaurants in highlighting their special offerings and menus. In real estate, they use these signs outside the properties they are selling. They are a perfect tool for marketing all types of businesses, especially those that rely solely on foot traffic. So, what makes these signs well-known and effective still to this day? Let's find out.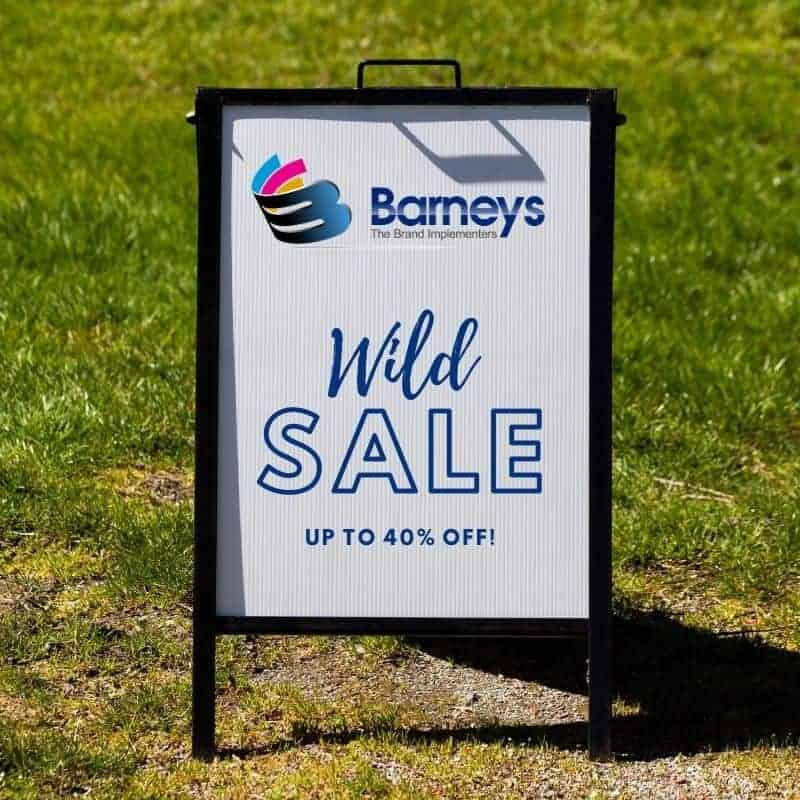 Top 6 Advantages of Using Sandwich Boards for Advertising
They Are Very Affordable
Every company is searching for the best ways of promoting its products/services while keeping costs at a minimum. Sandwich board signs are an easy and affordable technique in advertising your business.
They Grab the Client's Attention
Sandwich board signs are a successful way of grabbing the attention of your clients and encouraging them to know more about your brand and company. These A-frame style signs can also be used in creating an ideal first impression on your target audience by presenting a simple yet compelling piece of information.
You Can Take Sandwich Boards Anywhere
One of the significant advantages of utilising sandwich signs is that they are incredibly lightweight and provide portability like no other. It's very easy and convenient to move them indoors to outdoors or to any other location without any disassembling or requiring help to install them. As they are portable, these signs are also a great choice for trade shows and promotional events. With these A-frame signs, you'll be able to share your message in conferences, events, streets, and practically anywhere you like!
They are Versatile and Reusable
Sandwich board signs can be used for all types of marketing campaigns and promotional activities. More importantly, these signs are durable and can be used for a long time. Just make sure you take absolute care and store your signs appropriately. They are easily customizable which allows you to update or change the designs when needed.
Sandwich Boards Are Durable
Advertising costs can increase quickly if you have to constantly pay for new signage and materials during every season. These sandwich boards offer the benefit of higher strength and can withstand strong weather conditions and won't easily warp or crack. 
Allows Mobile Advertising
These sandwich board signs are one of the few types of signage that can be carried around to different locations and reach many people. Thus, it allows you to do mobile marketing.
If you're searching for a successful and dependable way of setting your business advertising on the right path, sandwich boards are your best option!