Why Use Posters for Advertising?
Nowadays, there are new ways to market your brand online. In this era of digital and technology, can we still use posters? Why should you still use Posters for Advertising? Posters may be old and traditional but they are still an effective marketing tool.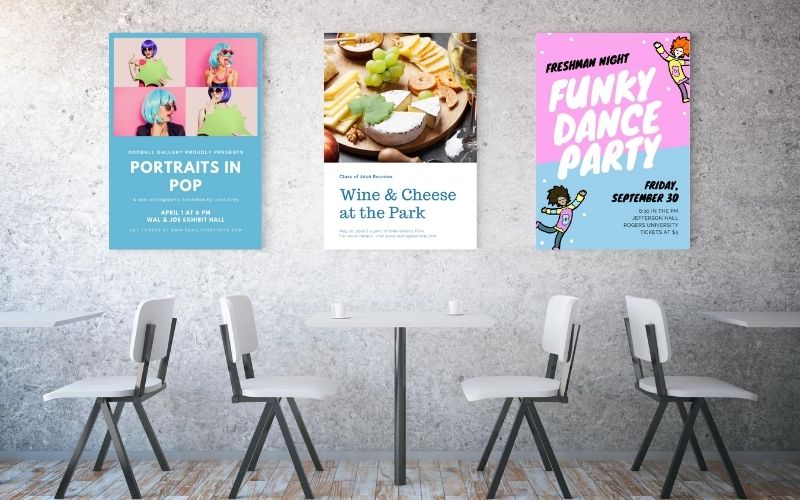 Here are some reasons why you should still include posters in your advertising and marketing plan:
#1 Posters are Cost-Efficient
When you are planning your company's marketing strategy, the budget is important. Posters help you tell your message to a wider audience at an affordable cost.
#2 Posters for Advertising are Credible
People are already familiar with this traditional way of advertising. Since it has been used for a very long time, people are willing to try products advertised on posters.
#3 Posters are Perfect for Call-To-Actions
Posters are an ideal medium for adding a call-to-action for your customers. You can tell them what to do and its benefits. They can also be used for getting direct responses from your clients. Like adding simple call-to-actions such as call us, drop by our store, etc. 
#4 Posters are Highly Visible
You can add poster advertisements anywhere you like. Making it more accessible and visible to potential customers. By using engaging and creative visuals, you instantly grab the attention of all passersby.
#5 Posters for Advertising Offer Versatility
Posters are a great tool for advertising because of its versatility. The designing choices are endless from attractive graphics to various fonts, and many more. 
#6 Posters Can Be A Souvenir
Posters can also serve as memorabilia or souvenirs for some clients. Some people keep posters of the concert they went to. They prefer having a tangible souvenir from that experience. Posters act as a great remembrance for such occasions.
#7 Posters Can Be Placed Anywhere
Posters are a powerful tool in attracting an audience wherever you place them. Poster advertisements are very successful if you place them in areas with high foot traffic. Locations like public spaces and washrooms, shopping malls, food courts, roadside walls, etc. 
#8 Posters Help Boost Your Social Media Presence
Aside from advertising a product or service, posters are also used for social media promotions. Add a call-to-action to promote your Facebook, Instagram, and Twitter accounts, and even your website.  By using posters, you allow potential customers to be intrigued and to take necessary action. They may instantly take out their phones and search for your account. Or snap a photo and keep it as a reference. 
Poster advertising has many advantages as we have discussed. We hope that you'll be open to including it in your upcoming marketing campaigns. Don't forget about marketing using promotional items such as branded pens and custom printed drinkware. Barneys can help with everything for your next event, so give our team a call on 1300 663 812.