Various factors affect your decision when selecting the right material to be used for your printing project. This includes the item to be printed, what is its purpose, and the scope of the whole project. Also, there are industry standards that you should take note of when planning your printing projects.


Selecting the Right Material: The Elements
Paper: There are many kinds of paper to select from, but your main goal is to get the type of finish you want. Uncoated paper is perfect if you are making business cards or brochures. Satin paper is best if you prefer something with a clean yet unique look. If you are making hanging items or notebooks, using a glossy paper makes it look as good as new. Selecting the right paper material is an important decision. With that said, it is so important to consider all options.
Ink: The overall look and feel of your design is determined by the type of ink you use. Most suppliers use two kinds of inks, pigments or dyes, each kind has its benefits. Pigments are more expensive, but if you want a clean look that does not fade over time this is the better option. Dyes give vibrant and beautiful colours, however, they can deteriorate when exposed to sunlight. It also depends on what you are printing.
Process: You can select between offset and digital printing depending on the quantity and quality of your project. Offset printing is perfect for high volume printing and digital printing is ideal if you have a tight deadline or shorter print runs. The printing process can affect your decision when selecting the right material as some stocks are suitable to only one process.
Colour Values for a Print Project: The colour values must be considered when printing. Most printers use the CMYK format (cyan, magenta, yellow, black). Printers can create thousands of colour choices using this simple colour combination. There are more specific colour choices available for printing, don't forget to discuss this with your provider. Especially if you think this will be helpful for your final product.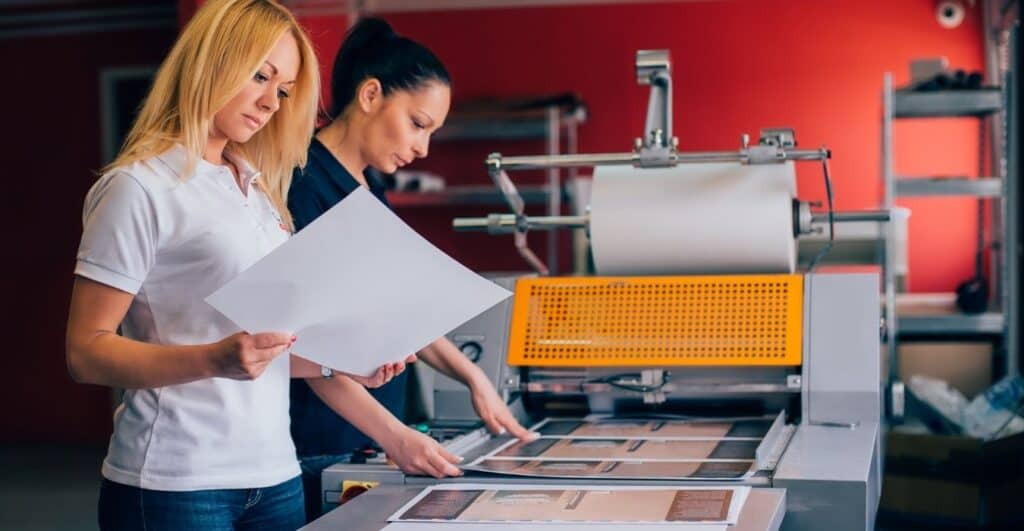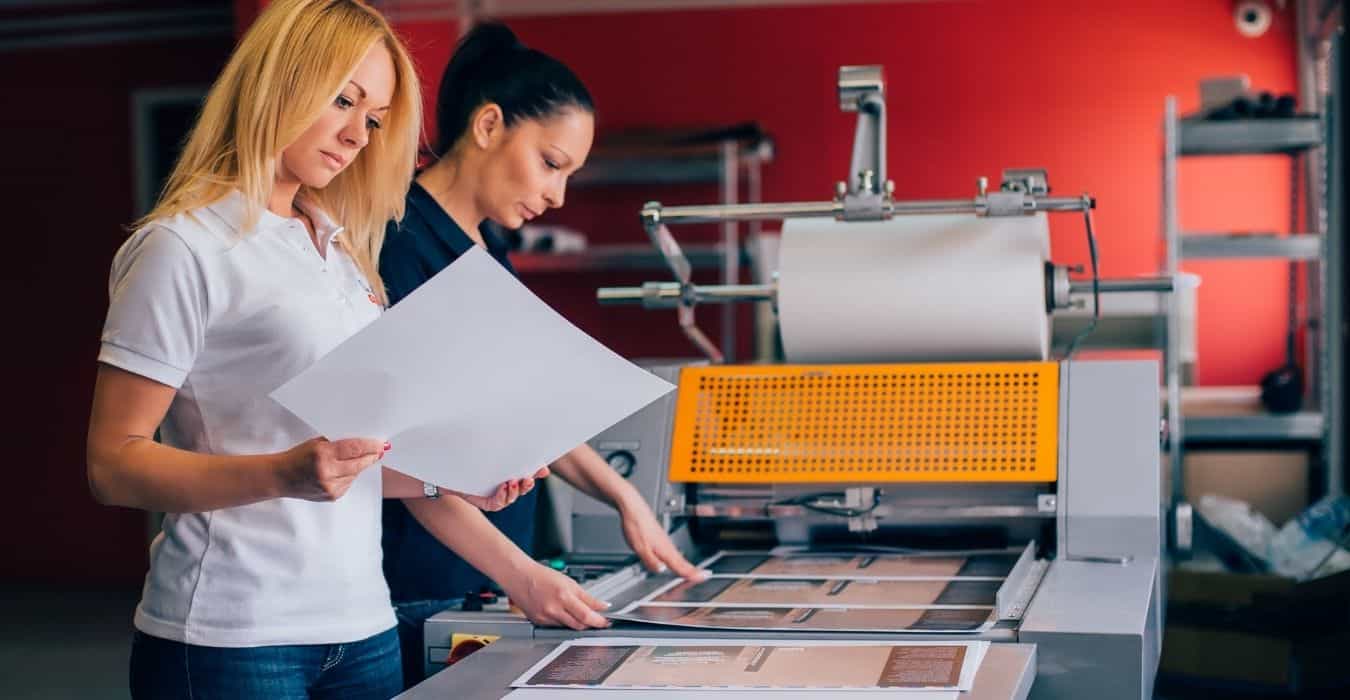 Take some time to finalise how you want to proceed with your print. Consider your target audience and how you want to communicate your message. There are various printing options, and the best option for you relies on many factors. This includes personal preferences, target audience, design, industry, etc. When you create your marketing campaign, selecting the right material helps you reach more prospects. Whether its posters or brochures you have many choices. You can make an address book of potential clients to show your business portfolio or present a special package. But, don't forget to include a promotional product in your package There are many ways to communicate your message to your audience. But if you want to focus particularly on the medium you want to use, you can save time in planning your print project.
Know Your Budget when Selecting the Right Material
When you have decided who you want to reach and how you intend to do it, identifying your budget is up next. Knowing your budget affects your choices when it comes to size, colour options, quality, and finish. You must be flexible when setting your budget. Set your ideal budget for the project and then set a flexible price range.
Having a high budget does not mean that you will get the best possible finish product. Know where to allocate your money so you can maximise the results of your budget. Working with a professional can help in making your budget plan, decisions, and also in identifying problems that you may encounter. You must work with people who can help you set achievable budget goals, give you tips on materials, and help you throughout the design process.
Colours and How to Work With Them
Colour plays a vital role in the overall appearance and cost of your printing project. Selecting the right colours along with the material and blending them into your design helps you reach your target audience. It is a great communication tool that grabs your audience's attention and stimulates certain moods.
Basics: The planning process will be easier when you know the basic colour theory and how to use them to your advantage. Knowing the colour wheel is a great starting point. Select the primary, secondary, and tertiary colour that works for your brand's message.
Create a colour model: Determining the colours you want to use helps you maintain the vision for the whole project. What colours speak to your target market? Take note of the seasonal colours, the type of atmosphere you want to create, and any other essential factors that affect your overall design and the printing process.